"AKA" --> Midori (AKA) Michele Watley was Midori's first release on mp3.com. The album itself has only five songs to offer but all of them are very well produced and show Midori's Hip Hop and Rap qualities. The album includes the track 'Who's Willin' Who' featuring Warrior who would re-realease this song as a single in 2003 (see 'Featuring Midori').
As a matter of fact the CD itself does only have a simple cover with only the song titles and no additional information. All songs are in the standard CD format and MP3 format, thus they can be played on any computer, MP3 player or stereo system.
AKA
Midori/Michele Watley
(MidoriMusic/mp3.com 2000)
1. Gimme Some
[5:07]
2. Hott To Def
[3:53]
3. Who's Willin' Who
[3:56]
4. Shake A Lil Something
[3:16]
5. Give My Love To You
[3:31]
---
Midori's music on Video
---
VIDEO: CATCH THE BEAT (2001)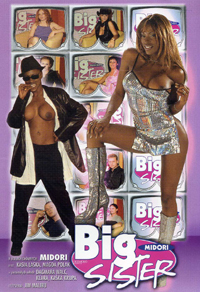 'Big Sister' feat. "Catch The Beat"
Midori's complete 2001 music video for "Catch The Beat" can be found in the bonus section of Midori's Polish "Big Sister" DVD. In addition, "Catch The Beat", "Suckorfuc" and "Onenightstand" were used in the XXX movie itself where Midori has to disguise as a man because ... but that's another story.


The video was also released on an Eroticon CD-Rom. Both - the DVD and the CD-Rom - were produced/released in Poland only, Midori's first European music video if you want to say so.

A preview can be found here.
---
VIDEO: 5, 10, 15, 20 (1996)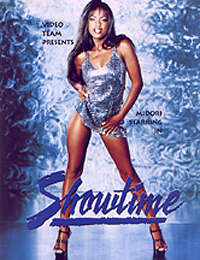 'Showtime' feat. "5, 10, 15, 20"
Midori's 1996 "Showtime" video release for Video Team does not only feature sex scenes but also includes one scene where Midori performs her song "5, 10, 15, 20" (this song is also used for another scene later in the movie).
"Showtime" is probably one of Midori's best videos because SHE wrote and directed it and SHE also managed to include her music - truly a vision of Midori Entertainment and not only an ordinary sex flick. Plus, the cover of this video is gorgeous too - exactly how Midori should be presented.
"5, 10, 15, 20" was released on the "Porn To Rock" sampler in 1999 - more info here
"Showtime" can be found here.